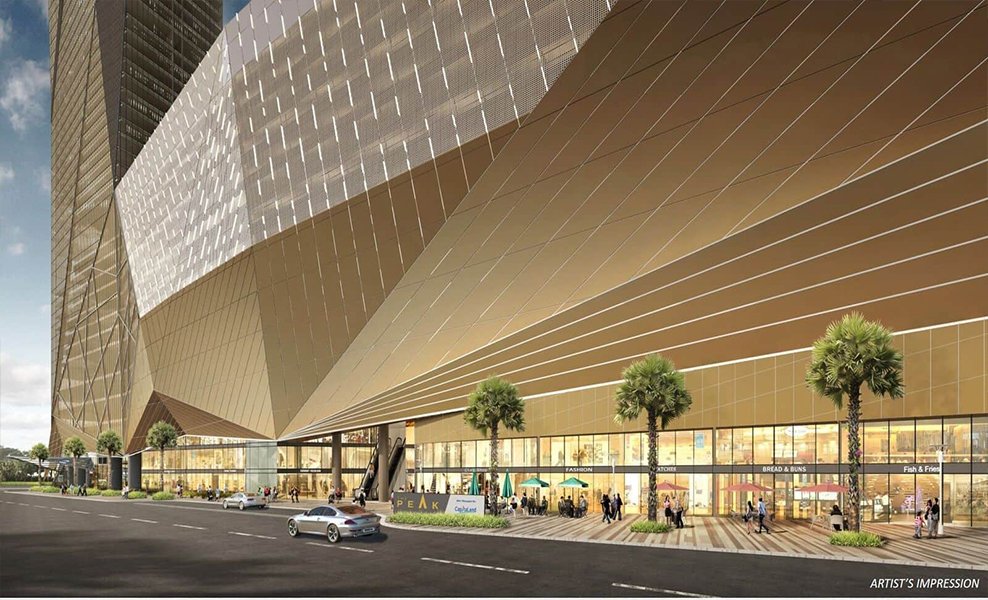 Talk of the Town.
The Peak Cambodia Residential, The Peak Cambodia Offices &
The Peak Retail Mall Launching very soon!
Most highly Anticipated Luxurious Retail Mall By Singapore Developer Oxley & Managed by CapitaLand
At the heart of the highly sought after location in downtown, Phnom Penh, Cambodia
The Peak Cambodia is the latest new launch by Singapore Developer Oxley & Worldbridge after their successful launch of The Bridge in Phnom Penh.
Rising 55-Storey High, The Peak Cambodia is s an oasis of luxury in the cloud. Being the tallest building in Phnom Penh, you will be able to enjoy panoramic views of city skyline of Phnom Penh and Mekong River.
Sharing the same address with Shangri-La Hotel is a mark of distinction.
The Peak Cambodia is a luxurious mixed-development consisting of
– 1 Tower of office & Hotel – Offices from level 13A to 28th Floor.
– Shangri-La Hotel from level 30th to 54th (18 levels of hotel rooms & 7 levels of hotel facilities)
– 2 Towers of Residential 15 to 53rd Floor (1014 apartments) and 5-Storey Retail Mall. The One and only in Cambodia
The Peak Cambodia Residential   – 12% Guarantee Rental Returns
Residential Tower 1 – 15th to 53rd Floor
Residential Tower 2 – 15th to 53rd Floor
The Peak Cambodia – Condo with Full Facilities
The Peak Cambodia Offices – Fully Sold
The Peak Cambodia Retail Mall Managed By CapitaLand – Coming Soon
CapitaLand, through its wholly-owned shopping mall business CapitaLand Retail, has signed an agreement to manage a mall in Cambodia's capital, Phnom Penh.
The mall is the retail component of The Peak, an upcoming high-end integrated development majority owned by Singapore-based developer Oxley and Cambodian company Worldbridge Land.
The Peak, located at the Chamkarmon district in central Phnom Penh, is a 55-storey freehold integrated development that houses an office tower, the country's first Shangri-La Hotel, two luxury residential towers with 1,014 apartment units, and the mall, which will open in 2020.
CapitaLand will oversee asset planning, pre-opening and retail management for the five-storey mall, which has a gross floor area, excluding carpark, of about 420,000 sq ft, and net lettable area of about 260,000 sq ft, the company said in a Singapore Exchange filing yesterday.
"Given The Peak's strategic location in central Phnom Penh and high-grade building specifications, it is well positioned to meet the requirements of quality retailers seeking to serve the growing aspirations of the city's community," said CapitaLand Retail chief executive Wilson Tan.
"With CapitaLand as our retail manager, we are confident of optimising returns for The Peak by focusing on our core business of developing and marketing the project," Oxley Holdings executive chairman and chief executive Ching Chiat Kwong said.
"Given Oxley's diversified global portfolio in countries including Singapore, the United Kingdom, Ireland, China, Indonesia and Myanmar, we look forward to the possibility of deeper collaboration with CapitaLand in the future."
The Peak Cambodia Oxley Site Plan